On Roxane Gay and learning to be bad …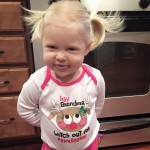 Bad Feminist by Roxane Gay had been lurking around my consciousness for a while – something I knew I should read, and should want to read, but couldn't really find the energy for. On some level, I expected to see too much of myself called out in the book. I expected too much finger pointing about the ways I am not committed enough to the movement. As someone who tries her best to do the hard work, to look for the gaps in her thinking, to own and learn from her mistakes, and to make sure her feminism is intersectional and inclusive, I worried that Bad Feminism would be about the failings of White feminism, which as a a white woman always implicates me. I couldn't face the thought of an entire book about how I'm doing it all wrong.
Then, I watched Roxane Gay's TED talk. Then, I went home followed her on twitter, and put Bad Feminist on my Kindle to start reading. I saw myself in nearly every chapter, and not in the way I expected. Our experiences are fundamentally different, but the places of connection were so strong for me: the early resistance to feminism, the tension between the popular culture we consume and the intellectual values we hold, the commentary and critique of film, television, and current events I wished I'd written, the escape into books (Trixie Belden was my Sweet Valley High). By the time I got to "Typical First Year Professor," I was in tears.  This semester, man, I can't even describe it, but if you really want to know what the last few months have been like read that chapter. I shot an email to Ouiser, who of course had already read the book, and her first response back was something about how that chapter made her think of me.
Don't worry, I'm not trying to put Gay on the Feminist Pedestal she decries, nor do I mean to overwrite her stories with my own. It has, however, been far too long since I read a book that energized and moved me in the way this one did. Bad Feminist makes me think about the other aspects of myself where I feel a tension between who I am and what I think the requirements for that label are. In the introduction Gay says:
"I openly embrace the label of bad feminist. I do so because I am flawed and human. I am not terribly well versed in feminist history. I am not as well read in key feminist texts as I would like to be.  I have certain … interests and personality traits and opinions that may not fall in line with mainstream feminism, but I am still a feminist. I cannot tell you how freeing it has been to accept this about myself."
Though I hadn't labeled it as bad feminism, I also have made peace with the differences between mainstream feminism and my own feminist thought. Now I wonder, how else might it be freeing to accept a label of bad ____ in my life. What are the other ways I attempt to define myself, yet feel inadequate when I think about the expectations of the label?
Writer.
I am a bad writer.
Though I don't put "Writer" on my business cards, it is something that is central to what I do, and I've been struggling to claim it as an identity marker. I wrote a dissertation, but am mortified at the thought that anyone has read it. I write academic things, but I don't ever send them in for publication. I supposedly write this blog, but am lucky to manage one post a month. Don't tell anyone, but I even have the seeds of some fiction pieces floating around my computer in Scrivener files. I know the rules about writing everyday, about shitty first drafts, and about revision, but I don't follow them consistently.
As I thought about my goals and set my theme for this year, much of my brainstorming had to do with the ways I needed to be a better writer.  I need to submit that article to that journal. I need to write another article for that other journal.  I need to post more frequently to this blog.  I need to give those fiction seeds some attention to see what grows from them.  But, what if all those things I need to do to become a better writer aren't the goal.  What if instead my goal is to embrace the way I am a bad writer?  What could accepting that about myself free me from? What would it make me ready for?