Reviews
now browsing by category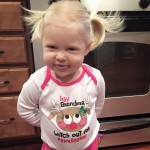 Bad Feminist by Roxane Gay had been lurking around my consciousness for a while – something I knew I should read, and should want to read, but couldn't really find the energy for. On some level, I expected to see too much of myself called out in the book. I expected too much finger pointing about the ways I am not committed enough to the movement. As someone who tries her best to do the hard work, to look for the gaps in her thinking, to own and learn from her mistakes, and to make sure her feminism is intersectional and inclusive, I worried that Bad Feminism would be about the failings of White feminism, which as a a white woman always implicates me. I couldn't face the thought of an entire book about how I'm doing it all wrong.
Then, I watched Roxane Gay's TED talk. Then, I went home followed her on twitter, and put Bad Feminist on my Kindle to start reading. I saw myself in nearly every chapter, and not in the way I expected. Our experiences are fundamentally different, but the places of connection were so strong for me: the early resistance to feminism, the tension between the popular culture we consume and the intellectual values we hold, the commentary and critique of film, television, and current events I wished I'd written, the escape into books (Trixie Belden was my Sweet Valley High). By the time I got to "Typical First Year Professor," I was in tears.  This semester, man, I can't even describe it, but if you really want to know what the last few months have been like read that chapter. I shot an email to Ouiser, who of course had already read the book, and her first response back was something about how that chapter made her think of me.
Don't worry, I'm not trying to put Gay on the Feminist Pedestal she decries, nor do I mean to overwrite her stories with my own. It has, however, been far too long since I read a book that energized and moved me in the way this one did. Bad Feminist makes me think about the other aspects of myself where I feel a tension between who I am and what I think the requirements for that label are. In the introduction Gay says:
"I openly embrace the label of bad feminist. I do so because I am flawed and human. I am not terribly well versed in feminist history. I am not as well read in key feminist texts as I would like to be.  I have certain … interests and personality traits and opinions that may not fall in line with mainstream feminism, but I am still a feminist. I cannot tell you how freeing it has been to accept this about myself."
Though I hadn't labeled it as bad feminism, I also have made peace with the differences between mainstream feminism and my own feminist thought. Now I wonder, how else might it be freeing to accept a label of bad ____ in my life. What are the other ways I attempt to define myself, yet feel inadequate when I think about the expectations of the label?
Writer.
I am a bad writer.
Though I don't put "Writer" on my business cards, it is something that is central to what I do, and I've been struggling to claim it as an identity marker. I wrote a dissertation, but am mortified at the thought that anyone has read it. I write academic things, but I don't ever send them in for publication. I supposedly write this blog, but am lucky to manage one post a month. Don't tell anyone, but I even have the seeds of some fiction pieces floating around my computer in Scrivener files. I know the rules about writing everyday, about shitty first drafts, and about revision, but I don't follow them consistently.
As I thought about my goals and set my theme for this year, much of my brainstorming had to do with the ways I needed to be a better writer.  I need to submit that article to that journal. I need to write another article for that other journal.  I need to post more frequently to this blog.  I need to give those fiction seeds some attention to see what grows from them.  But, what if all those things I need to do to become a better writer aren't the goal.  What if instead my goal is to embrace the way I am a bad writer?  What could accepting that about myself free me from? What would it make me ready for?
Though I often think about it, I rarely post reviews of what I'm reading here for several reasons.  Often what I am reading is something academic, and it is boring enough to read that stuff let alone write reviews of it.  Do you really want to hear about Geographies of Writing: Inhabiting Places and Encountering Difference, or Talk about Writing: The Tutoring Strategies of Experienced Writing Center Tutors (both are really good by the way)? How about the fact that I cannot wait to get a copy of Hospitality and Authoring: An Essay for the English Profession?  I bet you can wait to hear about that right?
Then there is my Post-Dissertation Stress Disorder (PDSD). No, I am not trying to minimize, or be disrespectful, to anyone suffering from Post-Traumatic Stress Disorder (PTSD) by equating the stress of graduate work to PTSD.  I do, however, think that graduate work, and dissertation writing in particular, breaks you down in ways that require significant recovery when it is all over.  For me,  I have noticed writing is not something I am doing for fun anymore, even when I want to (notice the lack of posts here). Finishing books is also something I'm terrible at right now.  Terrible.  If I reviewed every book I picked up here, I could line up posts, but since finishing a book is a requirement of reviewing it … you get the idea.
There is an additional element to not finishing. I've been trying to read more books electronically. I have a nice Kindle collection going, and I think I've truly finished three of them. It is awful.  Part of the problem is that they just aren't visible.  There isn't a pile of books laying around the house guilting me into finishing them.  The other problem is that when I do open up my app and read it doesn't feel like I am getting anywhere.  I recently realized I like to see my place in a book progress. It is not just about progress, I like to know how much of a story I have left. Seeing that I am 37 or 42% done with a book doesn't really help me there.
Despite these failures, I do faithfully finish two books every month, my audiobooks.  Though I do sometimes listen to respectable books like, The Invisible Woman by Claire Tomalin, pulp is probably the best way to describe my audible library.  There is an embarrassing amount of Dean Koontz, Stephen King, Johnathan Maberry, Jeffery Deaver, Ann Rule, Lisa Gardiner, and Tess Gerritsen in there, not to mention the zombie fiction. My audiobooks are my escape.  I listen as I commute to work, cook, clean house, and sometimes walk around the neighborhood. They are a way for me to indulge myself, yet still feel like I have accomplished something.
All of this is to say, this month I read/listened to something I want to talk about. The fact that I love mysteries and detective fiction is no secret. I am always on the look out for a new series to capture me.  When I find one I generally listen until I am caught up, and have to wait for the next installment. (Cody McFadyen really needs to get the next Smoky Barrett book out.) This month I tried Elizabeth Heiter's Hunted (The Profiler).  It is the first book in her Evelyn Baine series.  The book is good enough for me to stick around with the series, some rocky places, some unanswered questions, like any first book in a series. What is interesting about this book for me is that Evelyn Baine is bi-racial. Okay, it might not sound like much if you don't read a lot of this genre, but at least what I have been reading lately is a sea of whiteness. Alex Cross is the exception folks, not the rule. Even better, I loved that this detail was just that during this novel.  It was a detail, a part of who Baine is certainly a part of what shapes her, but not something that overly determined the plot.
Look, as much as I love imagining myself as Clarice Starling, I don't just read to see myself.  I read to find how and where I can identify across my difference with the protagonists.  I want to read, empathize, and learn as much from Ardelia Mapp as I do from Clarice, which is why Evelyn Baine is refreshing, and I am excited to stick with this series.
If I remember correctly, when Under the Dome first came out I was working in a bookstore that no longer exists. I've never been a big enough King fan to pay for a hard copy of his books (even with employee discount), and as I waited for the soft cover of Under the Dome I got busy with grad school, and it just dropped off my radar. Recently, all the hype about the television show reminded me of the book.  I had an audible credit available, so I decided to listen to the book before watching the tv show. From what I have heard, I don't think I will be wasting my time with the tv show.
There is a new series of Law & Order: UK on BBC America right now. That, plus Hell on Wheels, have all my television time wrapped up.  Any extra will be devoted to watching The Fall on Netflix. In short, since I no longer have to worry about a dissertation I now have brain space for good television, which limits my tolerance for bad television.  Really, I haven't watched a single episode of Rizzoli & Isles this season. Posts about each of those shows will probably follow, but this one is about a book.
My feelings about Under the Dome could be summed up like this … eh.
The book certainly isn't King's worst, but I wouldn't rank it among his best either. Even if you limit your best of list to King's epic door-stopper genre, Under the Dome is just there, not fantastic, but not bad enough to really complain about either. Once you meet all the characters, which takes a good portion of time, the rest of the story is fairly predictable.
In all fairness, however, I have to admit Under the Dome had a hard row to hoe.  Because I didn't really read it, I listened to it and, while the narrator was passable, he was no Frank Muller. Muller was the first audiobook narrator that made me pay attention to his name, and then go find other things he read. I can't tell you any more which came first, my decision to listen to/read Stephen King & Peter Straub's Black House, or my love of Mr. Muller's voice. Muller's voice and characterization are the standard by which I judge all other narrators, and while many get close, few make me want to listen and re-listen to books the way Muller does.  At one time I actually owned Black House on cassette, and when I lost one, I used an Audible credit to download it.  Even having paid for it twice, I have gotten more than my money's worth from Muller's recording. Seriously, go check out Muller's narration list. I guarantee you will find something you like on there.
Black House is not such a great story that I want to listen to it over and over, it is that Muller makes me love the characters, makes me ignore the faults in the story.  Under the Dome's narrator is fine.  He does an okay job, but he is never quite able to make me love the character's enough to forgive the plot twists I could see coming/the canned story arcs/or King's obligatory unnecessary sex scene. All of this is just my long way of repeating my initial review — Under the Dome, eh.