August, 2017
now browsing by month
The other night I started reading Lindy West's Shrill.  I was looking for something new to read, and avoiding Roxane Gay's Hunger, which I desperately want to read yet know I am not ready for it. Look, I think you either love Gay's writing, or you don't, and that is fine. For me, however, she guts me, lays me bare, and makes me deal with myself. All good stuff in the long run, all painful in the short run, right now I feel like I'm full up on dealing with myself and my stuff, thank you. West's writing hit the spot, relatable, inadvertently insightful, and full of just the right amount of escape from my own life.  Oh crap, maybe I just described my other current read/re-read Harry Potter and the Sorcer's Stone. I don't think West would mind the mix-up.
Read the rest of this page »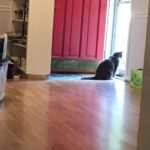 During the hour and a half drive back to the house, I tried not to think about how good it felt to be among friends in GSO, or the tension seeping back into my shoulders at the thought of returning.  Sitting at Ouiser's awesome kitchen island eating my first hot, home cooked meal in longer than I dared to count, I laughed and I felt joy and comfort chatting with Mama Ouiser, her sisters and my friend. It was a glimpse into the life I expected to have upon my return to N.C. A life where I could invite friends to my home, cook for them, and where I could share my wonder at the new course my life is on. Later, I felt similarly as I sat at Starbucks chatting with Dr. Phoenix and Dr. Leaving Academia. There was a cloud in that conversation, however, we couldn't seem to stop careening back to my housing problems.
Read the rest of this page »