The number of the day …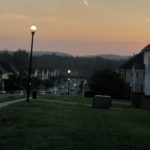 233 – the day of the year. (It's a leap year, so there are 133 days left.)
158 – the number of days since I started teleworking and social distancing from people. (I visited three friends in Raleigh in July, and have been on a socially distanced walk with a friend.)
23 – the number of says I walked one extra mile on my "new to me" treadmill in June.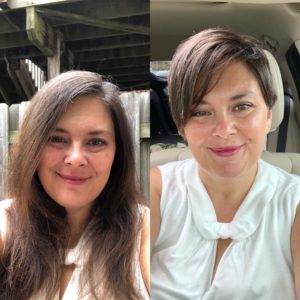 25 – the number of days in a row I have done yoga.
13 – the number of days until I turn 47.
1308 – the number of days the current president, a known sexual predator, has been in office.
Counting days. It is what I do now. Counting days, counting blessings, counting time, counting infections, counting deaths (174,178) until the numbers no longer register.

The counting started with my social distancing (SD#) that I keep in my journal. It was a way to build in reflection, to monitor change. I read enough fiction and non-fiction to have known from the beginning that this would be on-going, and that it would lead to change. I wanted a way to reflect about the way the social changes, changed me. Yeah, I know. It all sounds pretty bleak. It is and it isn't. I am very well aware of the good in my life. One change, however, is that I do not use the good to hide from the difficult, challenging, and sometimes bleak, truth. As challenging as it is, I would also argue it is a good change.
How else has this time changed me? I don't have that answer yet. I am here in the middle of it, counting days and trying to hold space. Trying to breathe in the tension between the blessings and joy in my life and the reality of the world around me.
Today I learned that 1448 days ago on September 2nd, 2016, as I celebrated my birthday, and unknown to me Judge Paul Benshoof used his signature to grant me a divorce, Chanel Miller had to watch Brock Turner be released from jail. I've been listening to Know My Name. It's taken me a while, because I can only listen to so much at once. It's taken me a while, because it is so powerful, moving, heartbreaking, and beautiful. It is out in paperback this week, and I encourage you to get it. I'm sad to know such a thing happened on my birthday; but, frankly, 2016 was my personal 2020, so I am also not surprised. I am angry as I listen that more has not changed. This year, on my birthday, I want only good to happen for Chanel Miller and all the survivors of sexual assault and sexual aggression in the world. We deserve it.